Despite her many Q&A sessions while whirling through Utah last week with 17 events in 6 days, people still seem to have questions about Melissa DB. So I'm sharing the inside info.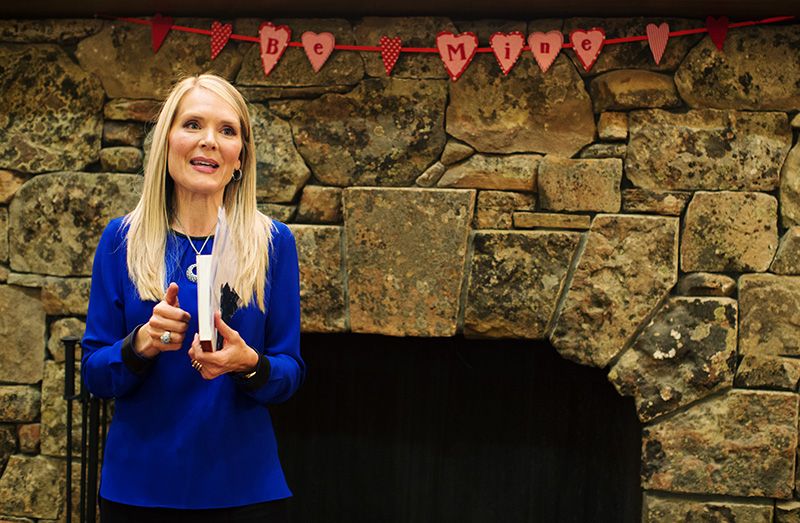 1. Being Melissa isn't easy. I heard many people say, "her life looks so glamorous and perfect!" Clearly, they had yet to read the book. She buried her oldest son. The enormity of her loss overwhelms me.
Grateful for all of God's blessings, Melissa lives each day with joy, but she forever and always carries the weight of his absence.While shooting the trailer for her next book:
Loss and Living Onward: Collected Voices
, Melissa was reduced to tears many times. This was actually the least sad of the photos-- some of the others left on the cutting room floor just make my heart ache.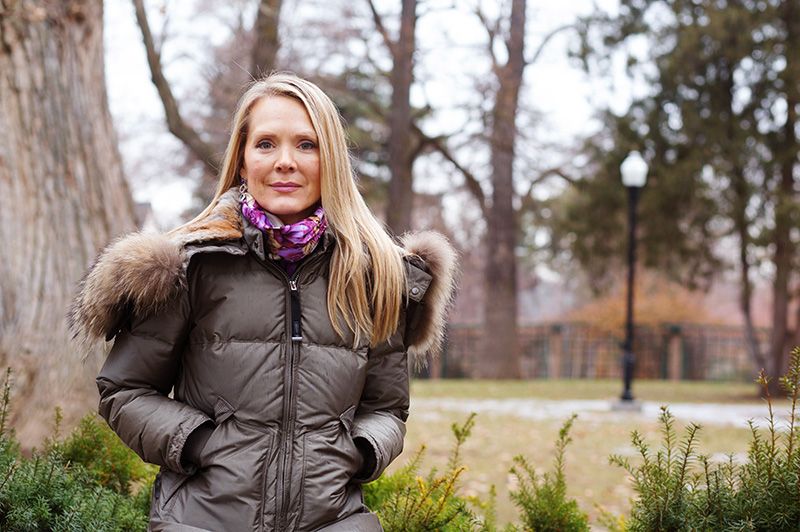 There are also private hurts Melissa never writes about-- those quiet agonies we can't talk about publicly.
Less weighty-- life abroad is hard. The paperwork! Ugh, the paperwork alone would overwhelm me, but trying to find new schools and grocery stores and doctors every few years while learning a new language and helping your children acclimate would reduce me to puddle.
2. Melissa's gorgeous, but she won't talk about it. I like to tease Melissa that she could draw crowds of thousands if she simply offered beauty tips.
She doesn't even laugh at that suggestion (OK, I'm really not very funny).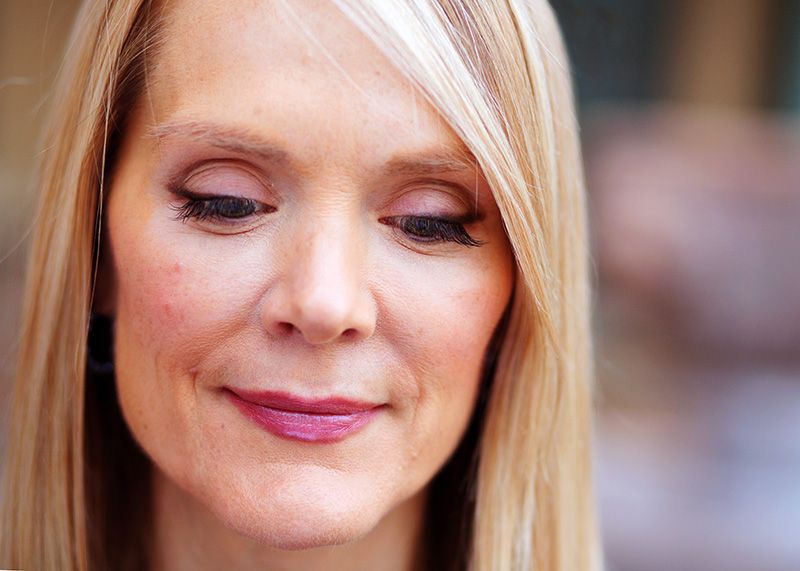 Surface topics don't interest her in the least. She'd rather talk about ideas, stories,
truth.
And I believe Melissa's beauty, her luminosity, lends her power and confidence which she always, always uses for good. You never see Melissa primping and fussing, she simply gets ready in the morning and forgets herself.
Still, you'd think she could give me a few tips. Keratin treatments for long hair. That's all I've learned.
3. Melissa truly looms larger than life, but she's not too big for you.
4. Melissa loves her children fiercely. Perhaps this seems obvious, but you should see her eyes light up when talking about Luc, Dalton, Claire and Parker. They are truly her treasures.
5. While the Grinch's heart might be two sizes too small, Melissa's swells several sizes beyond the norm. She feels things intensely. Because she's sensitive, you can hurt her easily. But you'd better not, because she has an army of friends ready to defend her. Within Melissa's vulnerability also lies her power, she feels and sees and understands on a level most do not.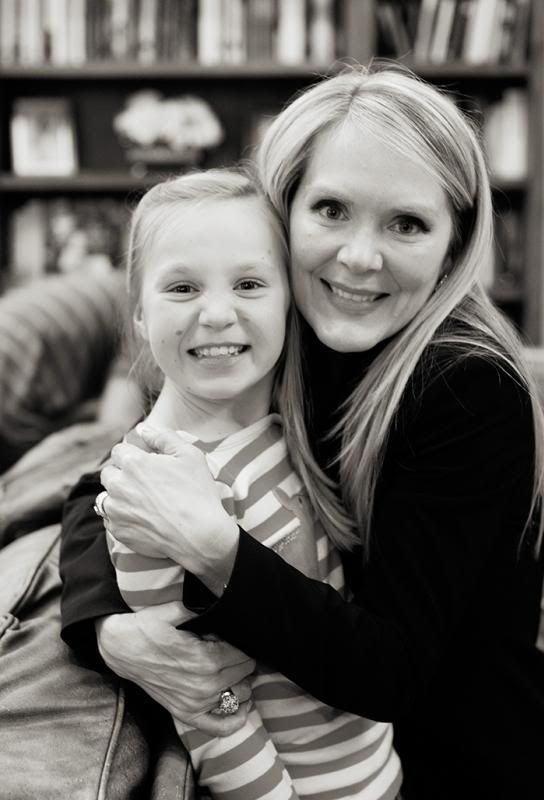 6. Melissa's hilarious. Again, if you've read the book, you know her marvelous sense of humor. But only in person can you witness her quick wit, her silly accents and her ability to elicit laughter from people of all ages. My children frankly worship her.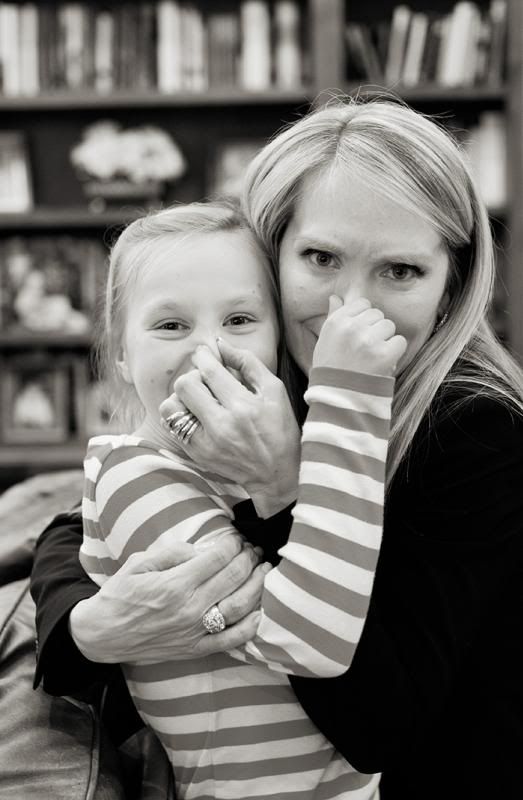 7. Yes, she
is
Elaine Dalton's niece. For my non-LDS friends, Elaine Dalton ably led the Young Women of our church for many years and remains one of our most beloved icons. And while they share a similar beauty, testimony and grace, they're not actually blood relatives (Melissa's father and Elaine's husband are brothers). Just one of those amazing family coincidences. But you can certainly spot the genetic pattern between Melissa, her cousin Emi and Emi's beautiful daughters.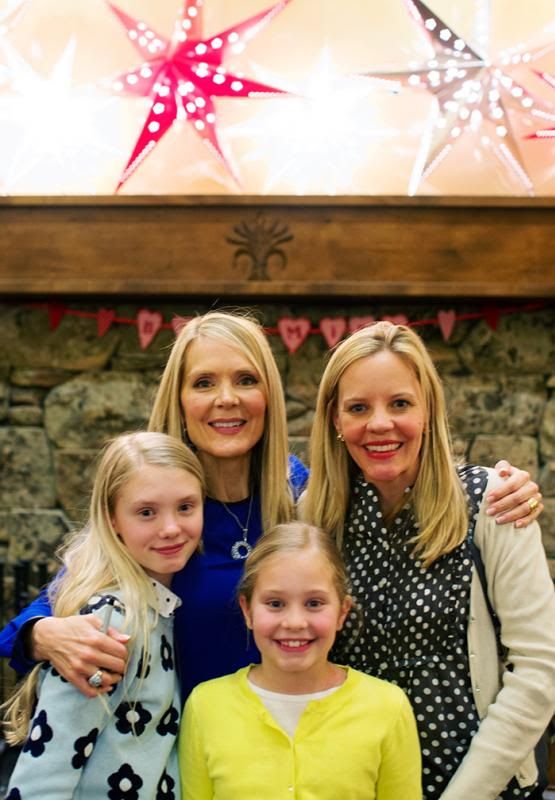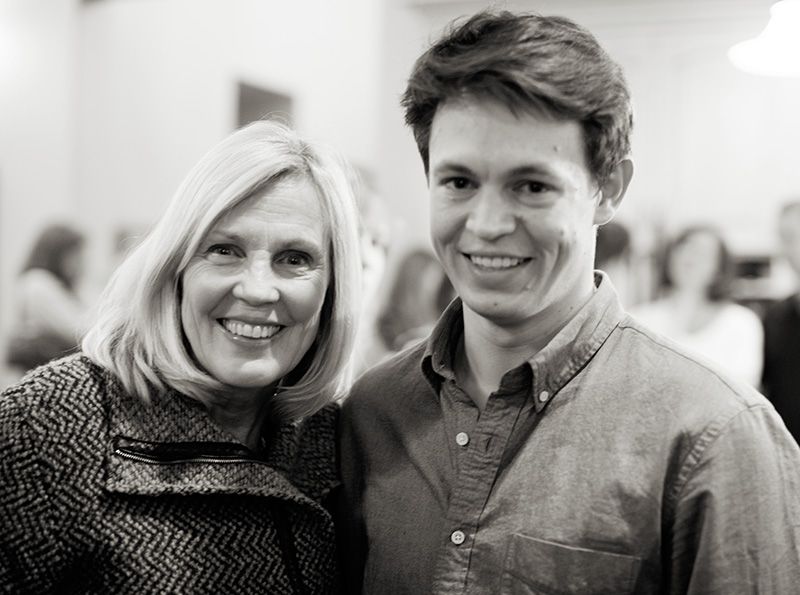 and for Ben, a picture with his hero-- Elaine Dalton. Sorry it's blurry.
8. America kind of confuses her. After so many years living abroad Melissa finds her country of origin immensely confusing in large and small ways. She was puzzled by Mary's Valentine box and class party and could scarcely believe the attention showered on a very small holiday. Of course, Valentine's rages out of control at my house, but no book groups or radio shows wanted a speaker that evening.
Melissa's
puzzlement at our odd ways only increases her charm.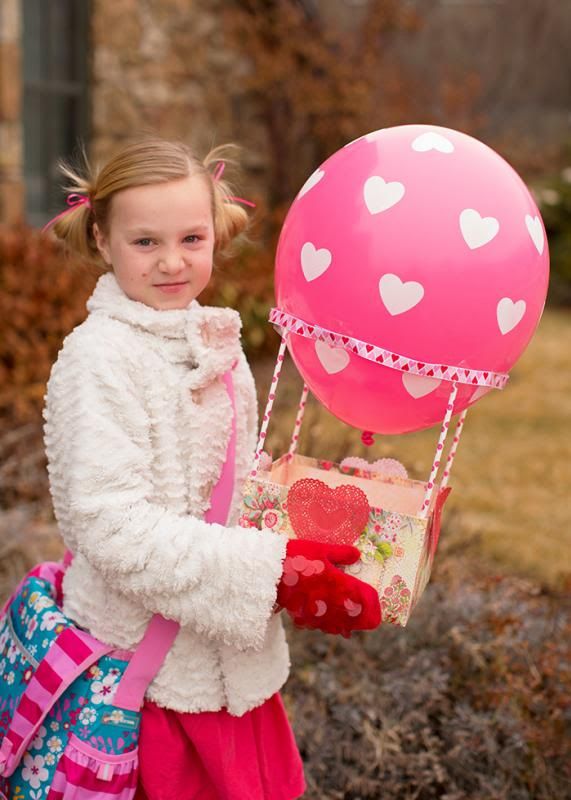 9. Melissa loves learning. Despite fluency in five languages, Melissa plans to learn more, more, more (she's truly incredibly talented at learning languages. Don't feel badly if you can't keep up.). And even with her extraordinary spiritual knowledge, she studies scriptures daily, attends the temple, always searches for ways to become closer to God.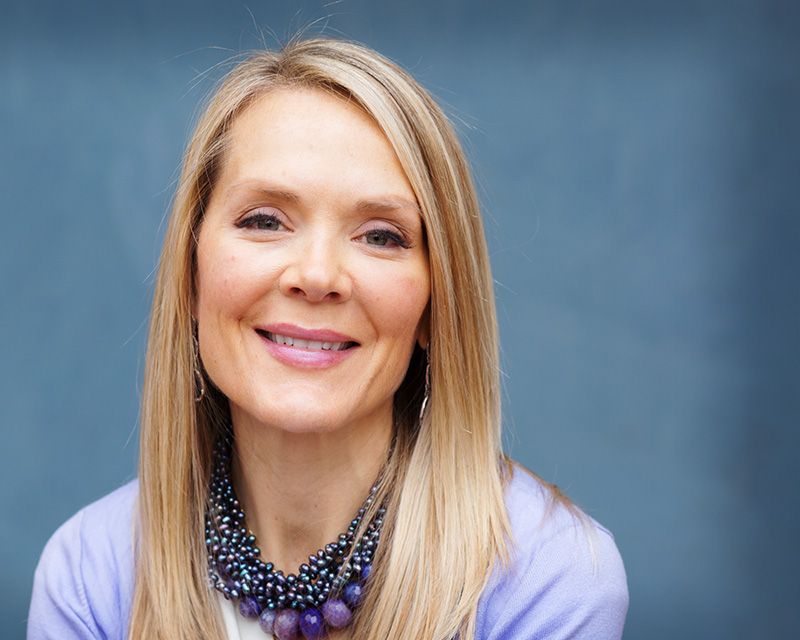 10. Finally, Melissa is one God's most magnificent souls to walk this earth. When you're with Melissa you want to be better-- not in a stuffy sort of way-- but genuinely
better:
kinder, more compassionate, gentler, a better listener, more grateful and graceful. Because she already sees the best in you; you want to become your best.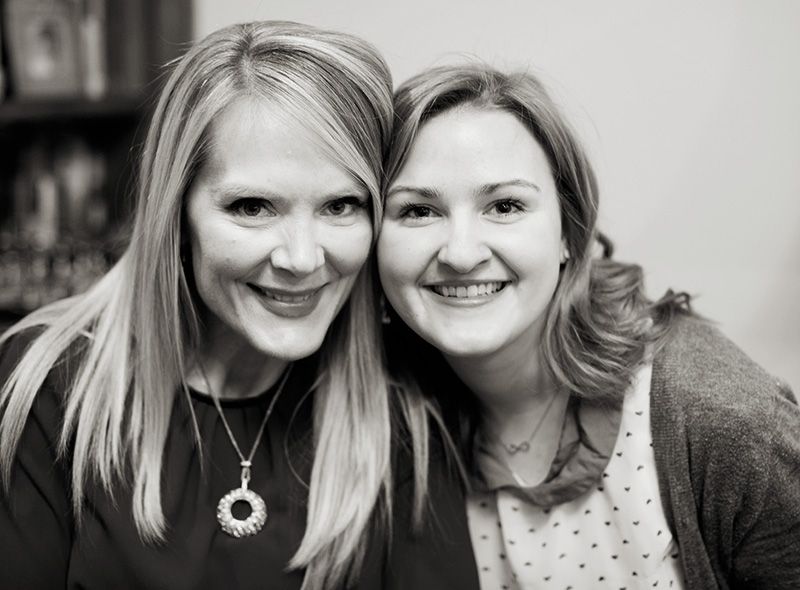 Another great soul, Eliza Smith, composing music for Melissa's next book trailer. As Melissa stood at the head of the piano describing what she had in mind, Eliza formed melodies and changed keys right on the spot. Incredible.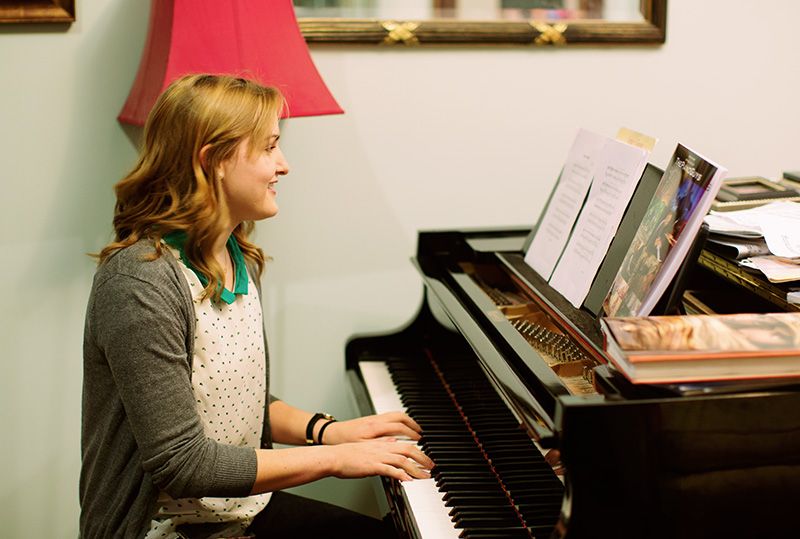 Since Melissa's visit, I've been asked over and over how we met. The simple answer:
the hand of God.
And if Melissa dropped into your life, wouldn't you hang on with all your might?