Around Mother's Day, a few compassionate friends express concern I am missing my mother. I answer, "She's with me all the time."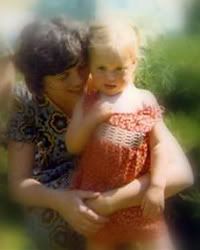 She is. And I don't mean it in a sappy/Hallmark card sort of way. I feel her presence as I set the table with her lovely dishes, make silly faces with Gabe or splurge on luxurious rose lotion at the mall.
But my mother and I didn't always get along this well. During much of her lifetime, we struggled. Today, I'm writing about our evolving relationship
on Segullah
. I'm always hesitant to say anything negative about my now truly angel mother, but she whispers, "Tell the truth. Tell people they have hope. Christ heals every wound; tends every heart. We have so much happiness ahead of us."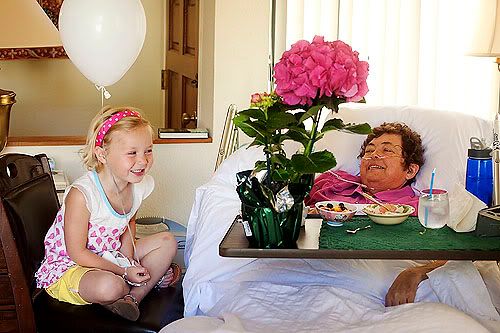 more about my mother's death
time
bleeding hearts
cards, flowers, love
putting away childish things